lasFor the uninformed, Giving Tuesday is the first Tuesday after Thanksgiving. It's supposed to be a day where we, well, give to others. It's meant to be an altruistic break from the big spending holidays we Americans just endured. Instead of shopping, we donate. It's a wonderful little holiday that could use a little more visibility: last year's Giving Tuesday only raked in around $117 million dollars.
So, because we're all for getting people in the charitable spirit, here's how you can bring a little more awareness to yourself if you're a nonprofit — or even if you aren't — and have a charity you'd like to your subscribers to donate to.
1. Message About Your Goal
Obviously the first step involves reaching out and letting people know what's going on. But don't just put down a financial goal, tell a story. Rope in your subscribers. Make them feel all warm and fuzzy inside.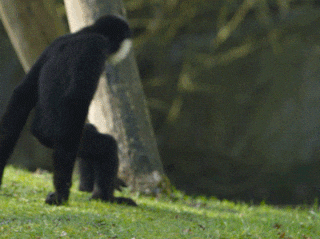 The copy needs to come off as relatable. If you send a message that sounds like it was written by a robot, it's likely to not resonate with your subscribers, making them unwilling to donate.
2. Updates
Once you've gotten people on board with your cause, it's important to stay connected with them so you don't become an afterthought. A good way to do this is to send them updates. At the very basic level, the updates should include how far you've come in achieving your donation goal — maybe include one of these fun guys:
Make sure you mark off all the milestones on the way to the finish line. But that's at, like we said, the basic level. Use the updates to keep that relatable train moving by offering personal stories about either yourself or someone else. For example, when raising money for cancer research, a lot of charities use survivor stories to help drive home the point and raise more money for the goal.
Something along those lines will not only help your cause but will also compel people to …
3. Share
The sharing aspect has two prongs. The first one, obviously, being that you want people to share the message you just sent. Encourage them to forward your emails to others to help raise awareness. The other sharing prong comes in the form of encouraging social sharing. You can make a simple request, but it's more helpful to set up a CTA that a subscriber can just click and it'll take them to whatever social media outlet they chose and have the message ready to share.
4. Be Grateful
And, of course, in the tradition of receiving, you should be thankful to those who donated. Once a subscriber has made the conversion, the thank you note should follow quickly. This is also an opportunity for you to, once more, encourage that people share your charity and message with others.
Another way you can show your thankfulness is by offering incentives for donation amounts. While you obviously need to weigh the gift cost against the donation amounts, something tangible to show your appreciation goes a long way in not only making yourself memorable, but also creating a trust and loyalty between you and the individuals who donate.