We're back again with our fourth installment of our series breaking down the email campaigns of the 2016 presidential hopefuls. Let's dive in, shall we?
Johnson Campaign
We'll go ahead and get this one out of the way:
Moving on!
Clinton Campaign
Another two weeks rolls by and another ridiculous amounts of email from the Clinton camp. 55 to be exact. That's almost four emails a day. Holy moly.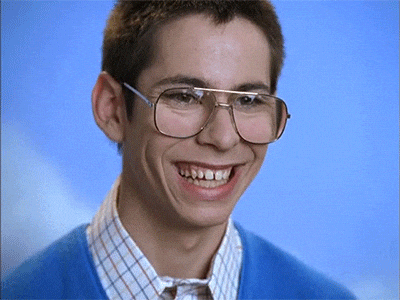 And while this is a highly aggressive amount of messaging, we'll at least applaud the variety of "senders." We've received emails from the veritable Who's Who of Democrats:
Looking at the actual messages themselves, though, it's just more of the same that we've previously covered in depth. We did, however, want to share this particularly sad looking email allegedly sent by Bill Clinton:
Ignoring the glaring error of having the exact same CTA appear twice, doesn't this seem like a really depressing note from the husband of a presidential nominee? Like, shouldn't this have a little more substance to it? A little lovey-dovey-ness, maybe? At least throw a "my wife" in there. Anything to show at least a little emotion.
OK, we'll let it go. We need to cue up the tumble weed for the …
Trump Campaign
Wait. We actually got something. This is really, really shocking.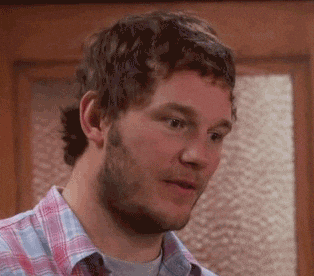 Let's take a look!
So, we need to call something out real quick: These emails don't come with a "View in browser" option. And it'd be awesome if they did, because then we could see the whole email at once. Instead, we had to zoom out to 50% on the pageview, and the email is going to look really, really silly.
So, don't bother getting out your glasses, we'll break it down real quick. We're going to assume we received this one and only email from the Trump campaign because we're based in Atlanta, Georgia, and Florida borders Georgia so, hey, send us an email to a rally that's six hours away. Still, we'll give them credit for sending a location-based message. That's good personalization.
Also on a personalization note: The email actually addressed us by name (we blanked it out), something that the Clinton campaign doesn't do. It's far less grating to actually see our name there, instead of "Friend" which comes across as very impersonal. We understand that the candidates aren't actually writing the emails themselves but, come on, make us feel a little special still.
We'll also say that the design isn't bad — something we've noted in the past about these emails. And by emails we mean this one and the very first one we got.
This Week's Winner
This week's winner is this hedgehog taking a bath. Is it November yet?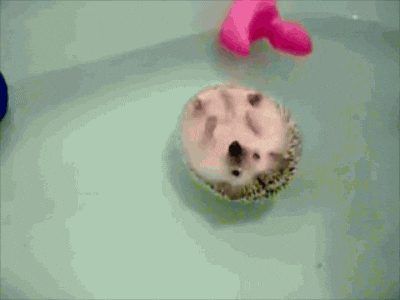 Next Time
At this point it feels like we're going around in circles — like our hedgehog buddy up there. Next time, we'll take a look at how the email scheme changes when you actually donate. We won't be donating, but we'll be borrowing emails from people who have.
---
Also check out Hillary Clinton Vs. Donald Trump: A Tale Of The Emails and Hillary Clinton Vs. Donald Trump: A Tale Of The Emails (Pt. 2).